Flat Worms
Brudenell Social Club, Leeds.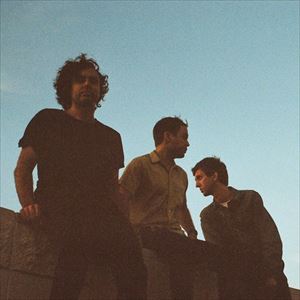 More information about Flat Worms tickets
Flat Worms.
Will Ivy, Justin Sullivan, and Tim Hellman. Band from Los Angeles, CA.

Flat Worms Live in Los Angeles (Release Date May 13)
Flat Worms: Live In Los Angeles sounds like a great night out in a world you may not be quite ready to live in again. But if you still have your AV setup from prepan days, then you have the possibility of the Flat Worms Live In Los Angeles playing in your own home - a formidable vision, but now an eminently possible one.
Flat Worms formed in Los Angeles in 2015. From their early days playing together (Will Ivy guitar/vocals, Tim Hellman bass/vocals, Justin Sullivan drums) they found a compatibility and sense of purpose that has guided them through several singles, an EP and two full-length LPs, each of which had found a growing number of people who want to hear the band. With most of their recordings made with Ty Segall at his home studio, the contrast between the band's native emphasis on immediacy and the adventuresome signal paths and possibilities that mark Ty's productions has given extra texture to Will's psyched-out guitar leads and the muscular flex of Tim and Justin's rhythm playing. With their most recent releases, Antarctica and "The Guest" 7", their sound tilted further toward its virtual intent, with Steve Albini engineering at his Electrical Audio facility.
Recorded at Zebulon around the time of "Into the Iris", Live In Los Angeles takes this tack even further, trading the wiggy sonic swamp of their studio-recorded sounds for the more open physicality that becomes apparent in a live setting, as the audience's presence goads the band and the band similarly pushes the audience. Drawing tracks from their releases on Volar, Castle Face and GOD?, Live In Los Angeles is an overwhelming expression of Flat Worms' democratic goals, with the three members thrusting forward together with the audience in a space infused with shared energy. This allows the dark humors in their songs to shine more brightly, and their intentions as a social band, to entertain and to move bodies, become clear over the course of eight uncompromising performances.
This is Flat Worms' first release for Frontier Records, whose seminal punk releases have always been an influence for the band. On Live In Los Angeles, the West Coast post-punk sound blooms eternal, outside of time, speaking as urgently to today as it always has.Live In Los Angeles brings the vibe, slamming us back into the club every time we drop the needle - until we're able to meet again in such essential open encounters.

https://flatwormsmusic.bandcamp.com