Naima Bock
Mill Hill Unitarian Chapel, Leeds.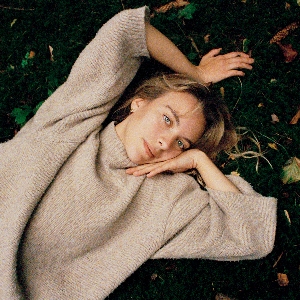 More information about Naima Bock tickets
On July 1st, 2022 London-based artist Naima Bock will release her debut album Giant Palm via Sub Pop Records/Memorials of Distinction. Born in Glastonbury to a Brazilian father and a Greek mother, Naima spent her early childhood in Brazil before eventually returning to England and various homes in South-East London. This heritage combines with more recent pursuits in Naima's music; from the Brazilian standards that the family would listen to driving to the beach, to the European folk traditions she tapped into on her own, and the pursuits that interest her today – studies in archaeology, work as a gardener, and walking the world's great trails – Naima's music draws from family, the earth and the handing down of music through generations.
Naima's debut album Giant Palm is undoubtedly infused with the Brazilian music of her youth and regular family visits. She found inspiration in "the percussion, the melodies, chords - and particularly the poetic juxtaposition of tragedy and beauty held within the lyrics".
On the heels of the single releases of "30 Degrees," her cover of the classic Brazilian song "Berimbau", and single "Every Morning" comes the official video for her album-title track "Giant Palm."

Naima says of the track: "Giant Palm was written collaboratively by myself and Joel Burton (who arranged and produced the whole album), I wrote the vocal melody and lyrics and he wrote the instrumentation. The recording process was limited (which I always find the most creatively productive way to record) by what we had in Joel's room and recorded during the summer of 2020, resulting in mostly electronic instruments apart from the acoustic guitar. The vocals were later recorded by my dad, Victor Bock. We named the album after this song as it was the one that most reflected our collaboration as musicians and the innocence and freedom that characterised the making of the record."
The music video for "Giant Palm" was directed by Max McLachlan. Naima adds "he projected the contrast of elevation and submission that is present in the song into a physical visual format. I've struggled to express in writing the meaning of this song so I feel it is best to leave the listener to make of it what they will. It's a deeply personal song which means it can be reflected in whichever way one feels they want it to be."

"Flashes of jazz and Americana bolt across her songs, and with each brush of warmth and familiarity there's something to claw you back to the edge of your seat." - [30 Degrees] The Line of Best Fit
"...filled with interweaving vocal harmonies and a transcendent sense of stillness. - ["Every Morning"]
Stereogum
"...dark, smoky, folk sound, close harmonies and production touches that nod towards her upbringing in Brazil."
[30 Degrees] Brooklyn Vegan
""30 Degrees" is hushed and mournful, with Bock's deep voice at the center. "
- [30 Degrees] Stereogum
"A strong contender to be one of 2022's breakout stars" - For The Rabbits